Find Branding Material
From Apache OpenOffice Wiki
If you are looking for graphical resources for OpenOffice.org, this is the page to start with...
General Remarks

As an open source community with very limited financial resources (based on donations) we welcome any reference to our project and our product. Due to repeated abuse of our trademarked name and logo it is necessary to follow some rules if you want to use them.

To strengthen our brand not only our logo but also the other branding elements presented here should be used in a way that provides the same positive feeling and recognition in an instant.

Of course it might be necessary to adapt parts of the design to special use cases, but if you use the material presented here and follow the guidelines we provide, the result will be consistent with our overall visual design.
Logos

Refreshed Logo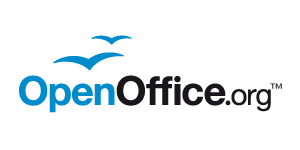 Copyright © 2010, Oracle and/or its affiliates. All rights reserved.


With OpenOffice.org 3.2.1 the OpenOffice.org logo has been refreshed.
Marketing Material Ready to Use
Please ask at the Branding mailing list if there already exist some artwork based on the new logo you can use.
Graphical Elements for Designers and Webmasters
There are several elements spread over our website and on physical marketing material. We're going to collect them and define a general branding style in near future. So please stay tuned - significant design changes may be made in the near future.
The graphical elements used in OpenOffice.org 3.2.1 have been provided at the VisualDesign homepage. They include not only our updated logo and the gull orb symbol, but specifications for splash screen, about box, installer and the application icons.
Other elements will have to be created in the future - please stay tuned and inform yourself on the branding mailing list
Branding Guidelines, How-to's and FAQs
We need to define some rules that allow us to protect our trademark and our interest in a consistent branding, but that give the user of our graphical work the opportunity to get the artwork they are interested in without much effort.
The trademark policy will define whois allowed to use our name and logo under which circumstances.
The branding guidelines will tell people how they should present our branding elements in order to reach the best effect.
More specific how-to's will cover special use-cases like website, artwork for the OOoCon and so on.
Branding Guidelines and how-to's have to be created, so we can't tell you their content now. But if you are interested in this area of work, you are welcome to start working on these texts. Please have a look at the contribute page.
A page with the global Branding Areas and Basic thoughts for branding guidelines have been created, at the moment we are working on the Logo Usage Guidelines.