US/Home/ALA-2010/listing
From Apache OpenOffice Wiki
On-line and Printed Exhibit Catalog
Final date 4-9-2010
Instructions: You can enter as much text as you wish, including HTML formatted text, for the online description. However, the print description is limited to 50 words, no HTML.
On-line Listing (currently preview mode)
Description
On-Line Text
<BODY LANG="en-US" DIR="LTR">
<COL WIDTH=600>

<IMG SRC="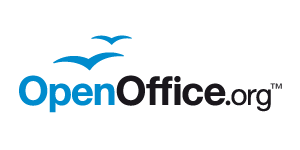 " NAME="graphics1" ALIGN=LEFT WIDTH=300 HEIGHT=150 BORDER=0>
<A HREF="http://openoffice.org/" NAME="OpenOffice.org Website">OpenOffice.org 3</A> is the leading open-source office software suite!
The combination of a flexible word processor, powerful spreadsheet, dynamic graphics, the ability to work with office documents from other office suites and more combine to make OpenOffice.org 3 the right choice for a typical busy library.
Already available in a wide range of languages, OpenOffice.org 3 is the perfect choice for library systems serving diverse populations.
In administrative settings the native support, in OpenOffice.org, for the internationally accepted OpenDocument Format (ODF) ensures the documents you create today will be accessible years in the future.
</BODY>
Printed Text
OpenOffice.org 3 the leading open-source office software suite. Available on all common computers in your library today. OpenOffice.org stores files natively in an international open standard format, OpenDocument Format (ODF) for superior exchange experience with other software packages and long term archival.
Categories selected 
Category
Product
Electronic Document Delivery
Document Delivery Systems